David Jacobs-Strain
Saturday, January 31, 2009
progressive roots & blues
Walter Strauss opens

Door 7:30 P.M., Music 8:00 P.M. | Purchase advance tickets: $18.50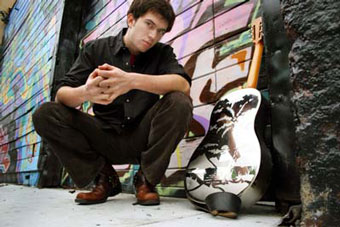 David Jacobs-Strain, a superb blues/roots rock guitarist and singer-songwriter from the Pacific Northwest, recently said: "How do you continue to find inspiration in sound? Why does a certain musical phrase grab you by the hair and heart and brain? How do you continue to make it new? How do you honor the people who poured themselves into the music in the first place?"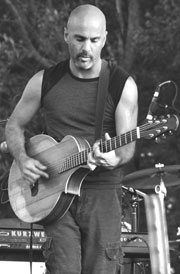 Over more than a decade of performing and six CDs, including his latest, Liar's Day, David continues to explore these questions, combining a deep knowledge of the blues tradition with his powerhouse finger-picking and bottleneck-slide guitar skills, soulful vocals, and insightful writing in a pursuit to honor both the roots of American country blues and the possibilities that can grow from them.

Fingerstyle guitar wizard Walter Strauss opens tonight's show.
Visit David's website
Visit Walter's website