Kris Delmhorst & Jeffrey Foucault
Friday, January 23, 2009
contemporary folk originals
Door 7:30 P.M., Music 8:00 P.M. | WE ARE SOLD OUT OF ADVANCE TICKETS FOR THIS SHOW

Two artists at the forefront of the younger generation of singer-songwriters team up for an evening of inspiring music.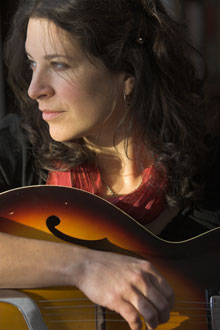 With her superb poetic imagination and alluring, rootsy mixture of folk, gospel, and country styles, Boston singer-songwriter Kris Delmhorst has made her presence felt in the acoustic music scene over the past few years, winning first place at the 2001 Telluride Bluegrass Festival's prestigious Troubadour Competition and numerous nominations in the Boston Music Awards. Whether she's singing delicate ballads, back-porch foot-stompers, or midnight lullabies, Kris's charm, intelligence, and warm, expressive voice illuminate her music with grace.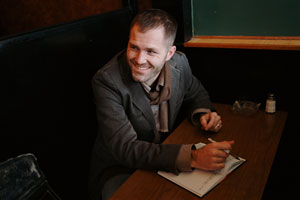 A native Wisconsin troubadour with a soulful voice and a great stage presence, Jeffrey Foucault specializes in dark narrative ballads, haunting character studies, and spare love songs embellished with his richly toned fingerstyle guitar work. Jeffrey's repertoire is pure americana poetry, a mix of country blues, country, and folk music that the Boston Globe noted for its "rolling, reflective ballads [that] shimmer with blue shade, everyday images, and the quiet strength of hard-earned wisdom."
Visit Kris' website
Visit Jeffrey's website