Freight Holiday Revue Fundraiser, Laurie Lewis, host
Sunday, December 21, 2008
with Tom Rozum & Home Run Jethro, 'Til Dawn, the Nigerian Brothers, Patrick Landeza
Door 7:30 P.M., Music 8:00 P.M. | WE ARE SOLD OUT OF ADVANCE TICKETS FOR THIS SHOW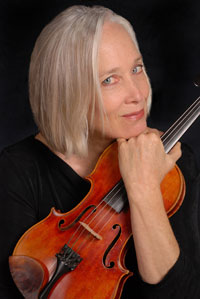 The Freight's favorite musician for all seasons, Laurie Lewis, hosts our exuberant family holiday celebration, setting alight the longest night of the year with great music and food, an exchange of gifts, and a visit by Santa—not to mention some of the Bay Area's hottest performers donating their services in support of the Freight. Tom Rozum and Home Run Jethro, Austin Willacy and 'til Dawn, and the Nigerian Brothers each perform a set of fabulous music guaranteed to get your holiday glow on!

A key figure in bluegrass, traditional, and folk music circles, Laurie's songwriting, fiddling, and crystal-clear singing have brought her national recognition, a Grammy, and two International Bluegrass Music Association Awards for Female Vocalist of the Year. Her Grammy-nominated duet partner, mandolinist/ singer, Tom Rozum, will join Laurie on stage for some of the pair's signature red-hot playing and beautiful vocals.

After quickly switching hats, Tom returns to front his hot band Home Run Jethro, featuring Tony Marcus on guitar, Paul Shelasky on fiddle, and Laurie Lewis on bass, playing a set of swingin' jazz, or jazzy swing, depending on their mood.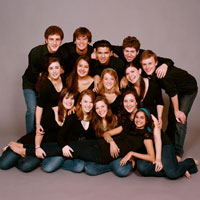 Teen vocal ensemble 'Til Dawn recently won first place honors at the California State Championship of High School A Cappella. With a positive, inspirational repertoire that includes popular music and original numbers, 'Til Dawn's energetic performances break down the boundaries between, rock, pop, jazz, and soul. They're joined by their musical director and mentor, Austin Willacy. Austin, an accomplished songwriter and amazing vocalist has graced our stage many a time, as a solo performer and as a member of the House Jacks.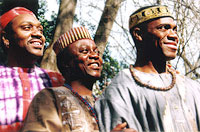 Led by Nigerian master musician Ken Okulolo, the Nigerian Brothers bring West African folk melodies, "palmwine" tunes, and highlife songs to life with beautiful harmonious voices, African guitar stylings, and hand percussion. The group of top contemporary musicians with deep roots in traditional African music lift hearts and bodies as they recreate the sweet, lilting sounds of their earliest village memories, offering to all the universal healing magic of African music.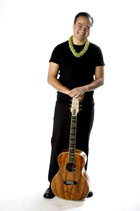 The balmy sounds of aloha melt the winter chill when slack key guitarist, Patrick Landeza, celebrates the holiday season, Hawaiian-style. Born to Hawaiian parents on the island of Berkeley, California, Patrick cultivated his craft by studying slack key from masters like Raymond Kane and the late Sonny Chillingworth.

Tonight, the Freight is also honored to present international holiday favorite Santa Claus as he graces our stage in a dazzling near-debut performance brimming with laughter and good cheer. Celebrated in song and story for his twinkling eyes, rosy cheeks, and general joviality, Santa takes a break from his busy pre-Christmas schedule to oversee the distribution of gifts to young and old from under the Freight Christmas tree.

Need we say more? Come on down!
Visit Laurie's website
Visit Tom's website
Visit 'Til Dawn's website
Visit the Nigerian Brothers' website