Girlyman
Friday, December 19, 2008
leading edge three-part harmony folk-pop
Lucy Wainwright Roche opens

Door 7:30 P.M., Music 8:00 P.M. | WE ARE SOLD OUT OF ADVANCE TICKETS FOR THIS SHOW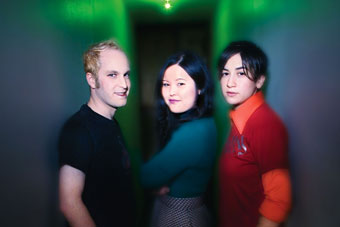 Nate Borofsky, Doris Muramatsu, and Ty Greenstein describe their trio, Girlyman, as "a modern-day Peter, Paul & Mary—only edgier, and with a with quirky sense of humor." Actually, that doesn't even begin to cover it! With their tight, gorgeous harmonies and great mix of contemporary folk, country rock, and buoyant gender-bending pop, not to mention their infectious ability to have a good time, the Atlanta-based group, formed in 2003 while the three members were sharing an apartment in Brooklyn, has inspired an ever-expanding grassroots following over the past few years. They've also been turning heads at major folk festivals around the U.S. and on tour opening for the Indigo Girls and Dar Williams—heck, they're so well-known that our governator even used them as a political slur!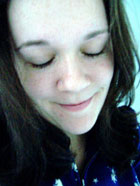 Live and on albums like their 2004 Independent Music Award-winning debut, Remember Who I Am, and the recent live CD Somewhere Different Now, the members of Girlyman switch off songwriting duties, lead vocals, and a range of instruments, including acoustic guitar, djembe, banjo, baritone guitar, and mandolin.

Lucy Wainwright Roche, the singing-songwriting daughter of Loudon Wainwright and Suzzy Roche, and sister of Rufus Wainwright, opens tonight's show with her crystalline vocals and refreshingly straightforward songs.
Visit Girlyman's website
Visit Lucy's MySpace page