Al Stewart
Friday, December 12, 2008
British Isles folk chronicler of Year of the Cat fame
Dave Nachmanoff opens

Door 7:30 P.M., Music 8:00 P.M. | Purchase advance tickets: $29.50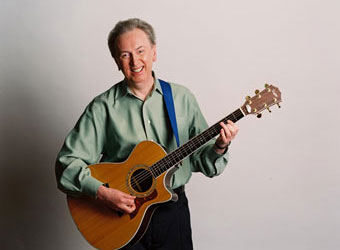 Glasgow-born bard Al Stewart, has been leaving his mark on the music world for nearly four decades.  His distinctive voice and quirky, literate lyrics gained wide recognition in the mid-1970s, with the release of two hit albums, Year of the Cat and Time Passages.

Al's music has undergone a refining and shifting of gears with a return to his folk roots—early in his career he was a regular at London's legendary club, les Cousines, where he shared evenings with Richard Thompson, Bert Jansch, and John Renbourn. These roots are apparent in Al's recent album, Sparks of Ancient Light (Appleseed), a striking collection of songs blending historical fact and speculative imagination into short stories about colorful people, places, and events, suffused with vivid detail. Al turns his signature blend of good humor, sharp wit, and sincere emotion to scenes like a Bristish prime minister flinching from threats to his policy of "splendid isolationism," a true story about Elvis Presley experiencing a religious revelation while watching clouds, and Hanno the Navigator sailing from Carthage off the edge of the world, to name but a few.


Singer-songwriter and multi-instrumentalist, Dave Nachmanoff opens the show.
Visit Al's website
Visit Dave's website